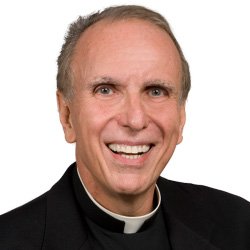 Fr. Anthony Ciorra, Ph.D., is a leading expert on Christian spirituality. In recognition of his ministry in the Church, Pope John Paul II awarded him the pontifical honor Pro Ecclesia et Pontifice in 1999. In 2000, he was awarded the Caritas Centennial Award for his work in lay ministry and the Spirit of RENEW Award for his work in interreligious dialogue and ecumenism. His publications include Everyday Mysticism (Crossroad, 1995), Beauty: A Path to God (Paulist Press, 2013), and Moral Formation in the Parish (Alba House, 1998).Fr. Ciorra holds graduate degrees in psychology, spirituality, and pastoral theology. He earned his Ph.D. in Historical Theology from Fordham University. Currently, he is Assistant Vice President for Mission and Catholic Identity at Sacred Heart University in Fairfield, Connecticut. Prior to assuming this post, Fr. Ciorra occupied a number of leadership positions in higher education and beyond, including: dean of the Graduate School of Religion and Religious Education at Fordham University; director of the Center for Theological and Spiritual Development at the College of St. Elizabeth; and director of the Center for Spiritual Development for the Archdiocese of New York.Fr. Ciorra's professional experience ranges from parish life and preaching to teaching and administration to retreat work and formation ministries. He gives workshops and retreats throughout the world and is active in creating programs for interreligious dialogue among Jews, Christians, and Muslims.
Praise for Anthony Ciorra
"I highly recommend any course by Fr. Anthony Ciorra. His delivery is great, his reflections [are] thoughtful, and [his] questions are challenging. I would have enjoyed having him as a professor. His illustrations are practical."– Michael Harrison,San Antonio, TX
"Anthony Ciorra—a born teacher—clear and inspiring."– Sr. Michael,Seaham, County Durham, UK
"Very personable!"– Margaret Gardner,Verona, NJ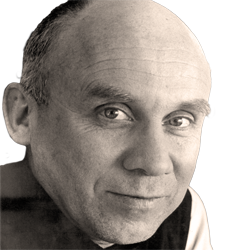 Thomas Merton was a Trappist monk and bestselling author of such beloved works as The Seven Storey Mountain and New Seeds of Contemplation. One of the 20th century's great mystics, Merton was also a masterful teacher who delivered powerful conferences to the novice monks at the Abbey of Gethsemani. In these conferences, Merton's thinking moved from cloistered monastic life to issues of social justice and interreligious understanding. A spiritual sage and guide for countless men and women, Merton struggled with complex questions about God's existence and the role of organized religion.
Those who knew him also experienced his gifts as a homilist and teacher. These special, remastered recordings are part of his spoken word legacy. They are actual recordings of Thomas Merton. By agreement with The Thomas Merton Legacy Trust, Now You Know Media has the sole right to record, master, re-master, duplicate, market, and disseminate copies of "The Merton Recordings," which are a selection of the archives housed in the Thomas Merton Center at Bellarmine University in Louisville, Kentucky.