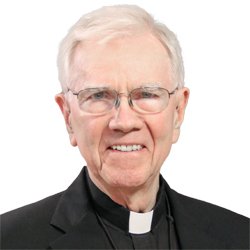 Rev. Joseph Allen Tetlow, S.J., is considered one of the world's leading experts on Ignatian spirituality and a world-renowned spiritual director. He served in Rome for 8 years as Secretariat for Ignatian Spirituality on the Jesuit General's staff. He had earlier been dean of Loyola University in New Orleans and President of the Jesuit School of Theology at Berkeley. He was associate editor of the Jesuit weekly magazine, America.
Rev. Tetlow is the former director of Montserrat Jesuit Retreat House at Lake Dallas, Texas, and he is currently professor emeritus and writer-in-residence at Saint Louis University. He received a doctorate from Brown University, and he has served on the Board of Directors of SLU, the University of Seattle, and Harvard's Institute for Educational Management. Rev. Joseph Tetlow has written numerous articles and books, including Ignatius Loyola: Spiritual Exercises, Choosing Christ in the World, and Making Choices in Christ.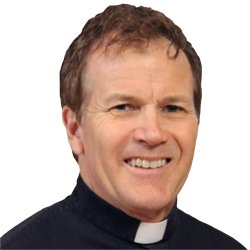 Rev. James J. Clarke, Ph.D., is the Director of Spiritual Formation and Assistant Professor of Spirituality at St. John's Seminary in California. With an extensive academic background in the fields of spirituality, adult education, counseling, ritual and depth psychology, he is also Chair of the Spirituality Commission of the Archdiocese of Los Angeles and Spiritual Director at the Cardinal Manning House of Prayer for Priests. He has a Ph.D. from the Pacifica Graduate Institute, an M.Div. from St. John's Seminary, an M.A. in Religion and Religious Education from Fordham University, and an M.A. in Marriage, Family, and Child Counseling from Trinity College of Graduate Studies. Ordained to the priesthood in May 1981, he received his training in spiritual direction from Pecos Benedictine School of Spiritual Direction. Rev. Clarke's experience includes 10 years of parish ministry followed by 10 years coordinating the Adult Religious Education and Evangelization program for the Archdiocese of Los Angeles, and 1 year co-directing the Archdiocesan Office of Pastoral Ministry. His recently published book, Creating Rituals: A New Way of Everyday Healing, serves to enhance his continuing public ministry of retreats, workshops, and conferences throughout the United States for priests, women religious, seminarians, and parish and school staffs.