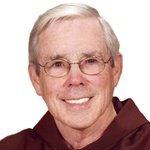 Michael D. Guinan, O.F.M (Ph.D., Catholic University of America) is a Franciscan priest and a Professor Emeritus at the Franciscan School of Theology in Berkeley, Ca. He has published 10 books, several pamphlets and many articles in publications such as The New Jerome Biblical Commentary, The Collegeville Bible Commentary, and The Message of Biblical Spirituality series. He has taught the Old Testament, Hebrew and Aramaic languages, and biblical spirituality at St. Bonaventure University, St. Patrick's Seminary and the Franciscan Seminary in Manila.
Praise for Michael Guinan
"I first attended a lecture by Father Guinan about 20 years ago and immediately recognized him as a great teacher. He brings top-notch scholarship, excellent delivery, and a strong pastoral sense to every project. Teaching in the Philippines has given him a very broad vision."– Father Pat McCloskey, O.F.M., "Ask a Franciscan" columnist for St. Anthony Messenger
"Fr. Michael Guinan is a great communicator and one of those teachers who is able to assimilate a lot of material… and communicate it all in a concise, clear, and often humorous way. It is no wonder that he is a very popular teacher in the NYKM series." – Fr. Robert J. Karris, O.F.M., Research Professor, Franciscan Institute, St. Bonaventure University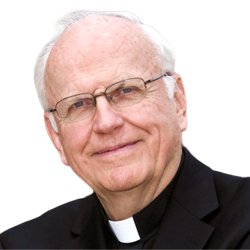 Father Richard J. Clifford, S.J., is a leading scriptural scholar and Professor of Old Testament in the Boston College School of Theology and Ministry, where he was the founding dean. From 1970 to 2008, he was a professor of biblical studies at Weston Jesuit School of Theology. He received an M.A. from Boston College, a Licentiate of Sacred Theology from Weston Jesuit School of Theology, and a Ph.D. from Harvard University. Ordained as a Jesuit priest in 1966, he has served as General Editor of the Catholic Biblical Quarterly and as President of the Catholic Biblical Association. In 2007-2008, he was President of Weston Jesuit School of Theology, and from 2008-2010, he was the Founding Dean of the Boston College School of Theology and Ministry. Among his books are The Wisdom Literature (Abingdon, 1998); Proverbs: A Commentary (Westminster John Knox, 1999), Psalms 1‑72 and Psalms 73‑150 (Abingdon Press, 2002 and 2003). His other publications include "The Original Testament" in America Magazine (Sept 9, 2008); and "The Major Prophets, Baruch, and Lamentations," in The Catholic Study Bible (Oxford University Press, 2006).