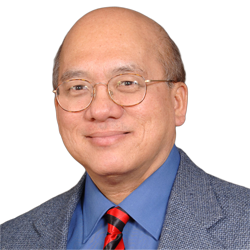 Professor Peter C. Phan, S.T.D., Ph.D., D.D. is the inaugural holder of the Ignacio Ellacuría Chair of Catholic Social Thought and the founding Director of the Graduate Studies Program in Theology and Religious Studies at Georgetown University. He has three doctorates: the Doctor of Sacred Theology from the Universitas Pontificia Salesiana in Rome, and the Doctor of Philosophy and the Doctor of Divinity from the University of London. Professor Phan began his teaching career at Don Bosco College in Hong Kong, and he has taught at the University of Dallas, the Catholic University of America, Union Theological Seminary, Elms College, and St. Norbert College. He was the President of the Catholic Theological Society of America, and in 2010 he was awarded its John Courtney Murray Award, the highest honor given for outstanding achievements in theology.
Professor Peter C. Phan has published many books, edited some 20 volumes, and published over 300 essays on wide-ranging theological topics. He is the general editor of the multi-volume series Theology in Global Perspective for Orbis Books and Ethnic American Pastoral Spirituality for Paulist Press. His writings have been translated into multiple languages and have received many awards from learned societies.
Praise for Peter Phan
"With a sure grasp of church tradition and sensitivity to new questions, Peter Phan's work on a theology of the afterlife is lucid, engaging, and enlightening. One can always learn something more from his explanations." – Elizabeth Johnson, C.S.J., Distinguished Professor of Theology, Fordham University
"Few scholars are better qualified to address questions of death and eternal life as Peter Phan. Though a scholar of broad interests, eschatology has been a central concern since early in his work. With a critical appreciation of the tradition, he… always brings in the best in contemporary theology." – Thomas P. Rausch, S.J., T. Marie Chilton of Catholic Theology, Loyola Marymount University
"Professor Peter Phan is one of our very best Catholic theologians, whose insights and reflections on the Christian hope in resurrected life have inspired a generation of believers. He is a wonderful guide on a tour of these powerful and moving Catholic beliefs!" – John E. Thiel, Professor of Religious Studies, Fairfield University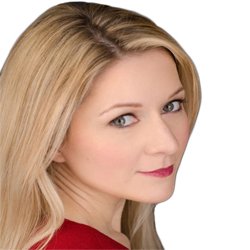 Prof. Candida Moss is Professor of New Testament and Early Christianity at the University of Notre Dame. She received her undergraduate degree in Theology from the University of Oxford (2000), an M.A. in Biblical Studies from Yale Divinity School (2002) and a Ph.D. in New Testament (2008).
Prof. Moss is the author or editor of four books and over thirty articles, including The Other Christs: Imitating Jesus in Ancient Christian Ideologies of Martyrdom (Oxford, 2010) and Ancient Christian Martyrdom (2012). She has been the recipient of grants and awards from the Woodrow Wilson Foundation, the John Templeton Foundation, and the National Endowment for the Humanities. She has consulted for, appeared in, and hosted documentaries for the National Geographic Channel, the History Channel, and the Discovery Channel and has lectured nationally and internationally at Yale, Duke, Emory, Columbia, University of Chicago, University of Oxford, University of Durham, and Von Humboldt University in Berlin, to name a few.