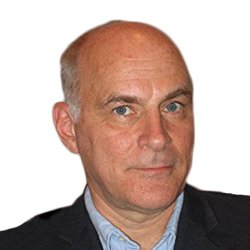 Dr. Kenneth Rose is a leading expert on word religions. He holds an M.Div. from Harvard University Divinity School and an M.A. and Ph.D. in the Study of Religion from Harvard University. At Harvard, he was a Fellow at the Center for the Study of World Religions. Currently Senior Research Fellow at The Graduate Theological Union (Berkeley, California), he is also an Emeritus Professor of Philosophy and Religious Studies at Christopher Newport University, where he teaches courses on world religions, Christian spirituality, comparative mysticism, and philosophical theology.
Dr. Rose is an expert on theologies of religions, comparative mysticism, and contemplative methods. His publications include Yoga, Meditation, and Mysticism: Contemplative Universals and Meditative Landmarks (Bloomsbury Academic, 2016), Pluralism: The Future of Religion (Bloomsbury Academic, 2013), and "Pluralism and the Upaniṣads," Journal of Vaishnava Studies (Fall 2010). Influenced as much by the Bhagavad Gītā as by Thomas Merton and the Buddha, Dr. Rose has engaged in a lifelong quest to understand and practice spirituality in light of the most sublime mystical texts in the world's wisdom traditions.
Praise for Dr. Kenneth Rose
"Professor Kenneth Rose is a leading scholar and author in the field of interreligious theology. He is an exceptionally gifted lecturer who brings into the foreground both cutting edge academic insights while applying practical engagement of religious wisdom found in the great religious traditions of the world. Anyone fortunate enough to hear discourses from Dr. Rose will develop a deeper appreciation for the great gifts that all religious traditions offer the world and will also, no doubt, be personally enriched."
– Graham M. Schweig, Ph.D. Professor of Philosophy and Religion, Christopher Newport University
"Dr. Ken Rose is an internationally known expert in comparative religious studies. Dr. Rose has an enormous depth and breadth of knowledge of the world religions, especially those of the East. An engaging and dynamic teacher, Dr. Rose has a knack for making complex concepts easy to understand."
– Jane L. Hearne, MD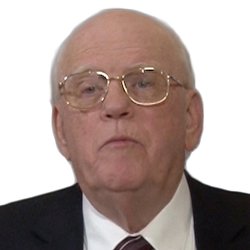 Prof. Sidney H Griffith, S.T.L., Ph.D., is an expert in Muslim-Christian relations and a lifelong reader of Thomas Merton. He is Professor of Semitic and Egyptian Languages and Literature at the Catholic University of America. He has a Ph.D. in Semitic Languages from the Catholic University of America and an M.S. in Library Sciences. In 2009, Prof. Griffith was awarded a Rumi Peace Award for his efforts in interfaith dialogue.
His book The Church in the Shadow of the Mosque: Muslims and Christians in the World of Islam (Princeton University Press, 2008) was awarded the Albert C. Outler Prize for the best book on ecumenical Church history by the American Society of Church History. He has published widely on Christian-Muslim relations, and his books include The Beginnings of Christian Theology in Arabic: Muslim-Christian Encounters in the Early Islamic Period (Ashgate, 2002) and The Bible in Arabic: The Scriptures of the 'People of the Book' in the Language of Islam (Princeton University Press, 2013). He is a member of the International Thomas Merton Society, where he has served as treasurer for several years. He has published several articles on Thomas Merton's engagement with Islamic mysticism.