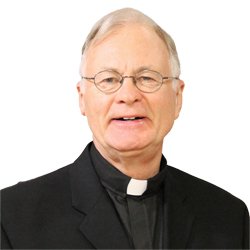 An award-winning teacher, Fr. Gregory Carlson, S.J., D.Phil., is Associate Professor of English and Associate Director of the Deglman Center for Spirituality at Creighton University. A priest of the Society of Jesus, he has taught classics at the College of the Holy Cross, Creighton, and Marquette University. He has also been an invited chairholder at Georgetown University and John Carroll University. Fr. Carlson received his master's degree in Classics from St. Louis University, his Master of Divinity from the Jesuit School of Theology at Berkeley, and his doctorate summa cum laude from the University of Heidelberg.
In 1979, Jesuit superiors asked him to leave his tenured position at Holy Cross to help create a seminary for the humanities education of younger Jesuits at Creighton University. At Creighton, he has won the coveted Dean's Award for Excellence in Teaching. His courses in Greek literature, world literature, and the humanities have regularly included the reading of Homer's Odyssey. He also served as President of the Vergilian Society from 1999 to 2001.
Praise for Fr. Gregory Carlson
"Years ago Fr. Greg Carlson was one of my most influential teachers at Holy Cross. His teaching was a model of both clarity and inspiration, and in my thirty years of teaching Classics I have tried to model my teaching on his. When he left Holy Cross, he was so well loved that students dedicated the yearbook to him." – Jim O'Hara, George L. Paddison Professor of Latin, University of North Carolina, Chapel Hill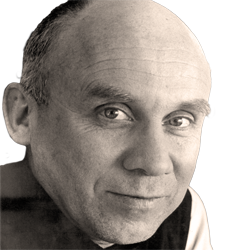 Thomas Merton was a Trappist monk and bestselling author of such beloved works as The Seven Storey Mountain and New Seeds of Contemplation. One of the 20th century's great mystics, Merton was also a masterful teacher who delivered powerful conferences to the novice monks at the Abbey of Gethsemani. In these conferences, Merton's thinking moved from cloistered monastic life to issues of social justice and interreligious understanding. A spiritual sage and guide for countless men and women, Merton struggled with complex questions about God's existence and the role of organized religion.
Those who knew him also experienced his gifts as a homilist and teacher. These special, remastered recordings are part of his spoken word legacy. They are actual recordings of Thomas Merton. By agreement with The Thomas Merton Legacy Trust, Now You Know Media has the sole right to record, master, re-master, duplicate, market, and disseminate copies of "The Merton Recordings," which are a selection of the archives housed in the Thomas Merton Center at Bellarmine University in Louisville, Kentucky.