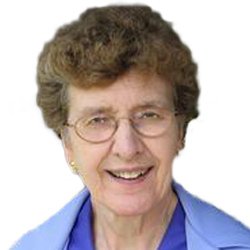 Sr. Carla Mae Streeter, O.P., Th.D., is presently Professor Emerita of Systematic Theology and Spirituality at Aquinas Institute of Theology. A Dominican sister, she completed doctoral studies with the Canadian Jesuits at Regis College at the University of Toronto School of Theology in 1986. She was co-recipient of the first Jean-Marc Laporte Scholarship Award for academic excellence, and the first woman to complete a theological doctorate at Regis College. She is the author of Foundations of Spirituality: The Human and the Holy and Religious Love in Bernard Lonergan as Hermeneutical and Transcultural. She serves on the Board of the Interfaith Partnership of Metropolitan St. Louis and the Board of the Institute for the Theological Encounter with Science and Technology.
Praise for Carla Mae Streeter
"Her great skills as a communicator enable her to uncover why people are interested in thinking and talking about God. She provides questioning and commitment, substance and sensitivity, profundity and poetry, clarifications and illustrations." – Louis Roy, O.P., Professor of Theology, Dominican University College in Ottawa
"As a teacher and author Sr Carla Mae's mystical sensibility and unbridled imagination makes her vision of the Christian story consistently fresh, invigorating, bold and faithful." – Fr. David Caron, O.P., President of Aquinas Institute
"Sister Carla Mae Streeter, OP, S.T.L., Th.D is the quintessential Systematic Professor of Theology. She embodies the rigor, scholasticism, and passion necessary to impart systematics to graduate students in any program of theological study." – Donna M. Branca, MSW, ACSW, BCD, LCSW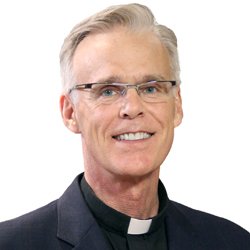 Fr. John Randall Sachs, S.J., is an expert on the doctrine of God and the theology of Karl Rahner. A Catholic priest and Jesuit, he is currently Associate Professor of Systematic Theology at Boston College School of Theology and Ministry. Fr. Sachs teaches courses on the doctrine of God, the Spiritual Exercises of St. Ignatius Loyola, theological anthropology, the theology of Karl Rahner, and creation and eschatology. He received his doctorate from the University of Tübingen (1984) and taught previously at Fairfield University (1984-86) and Weston Jesuit School of Theology (1986-2008). Father Sachs is the associate editor and member of the board of Theological Studies. His articles on theology and spirituality have appeared in Theological Studies, Gregorianum, Concilium, The Month, Supplement to the Way, and America. He is the author of The Christian Vision of Humanity: Basic Christian Anthropology (Liturgical Press). Fr. Sachs has been a retreat and spiritual director for over 35 years and is active in pastoral ministry in the Boston area.