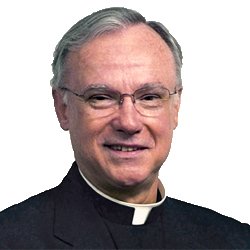 Fr. Donald Senior is one of Catholicism's leading New Testament scholars. He is President Emeritus of the Catholic Theological Union in Chicago, where he is also a professor of the New Testament. A Roman Catholic priest of the Passionist order, Fr. Senior has served on the Pontifical Biblical Commission since Pope John Paul II named him to it in 2001. He has taught and led study tours in the Holy Land for over 25 years. In addition to having written books and articles too numerous to list, Fr. Senior is the general editor of The Bible Today and The Catholic Study Bible, as well as coeditor of the 22-volume commentary series New Testament Message. Fr. Donald Senior earned his doctorate in New Testament Studies from the University of Louvain, Belgium, and completed further graduate studies at Hebrew Union College and Harvard University. He is past president of the Catholic Biblical Association and of the Association of Theological Schools of the United States and Canada. In 1994, the Catholic Library Association of America gave him its Jerome Award for outstanding scholarship. In 1996, the National Catholic Education Association awarded him the Bishop Loras Lane Award for his outstanding contribution to theological education.

Praise for Fr. Donald Senior
"If you're looking to understand Jesus you could do no better than Donald Senior. One of the leading scholars on Jesus, and on the Gospels, Father Senior is a superb companion, teacher and spiritual guide, who will help you, in an accessible and inviting way, come to know both the Jesus of history and the Christ of faith." – James Martin, S.J., author of Jesus: A Pilgrimage
"Father Donald Senior is a leading expert on the Gospel of Matthew. No one is more qualified to explain its intricacies. Not only are his insights the fruit of technical expertise, but his reflections are pastorally sensitive and inviting. Now You Know Media has done a great service to produce these accessible, user-friendly resources. Highly recommended!" – Fr. Ronald D. Witherup, P.S.S.
"Whoever allows Donald Senior, C.P., to be their guide through the Gospel of Matthew is in for a wonderful experience. Having immersed himself in studying, teaching, and preaching this Gospel for decades, Fr. Senior both opens up the meaning of the text and leads one to embrace its transformative power for believers today." – Sr. Barbara Reid, O.P., VP and Academic Dean at CTU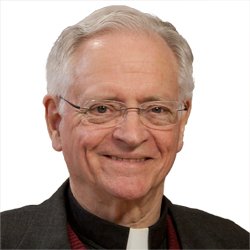 Father Dennis Hamm is Professor of Theology and the Amelia B. and Emil G. Graff Endowed Faculty Chair in Catholic Theology at Creighton University, where he has taught Scripture since 1975. He received a Ph.D. in Biblical Languages and Literature from St. Louis University, and he holds advanced degrees in English and in Philosophy and Letters. Fr. Hamm has been a Fellow at the Yale School of Divinity, a researcher at the Pontifical Biblical Institute in Rome, and a scholar-in-residence at the Tantur Ecumenical Institute in Jerusalem.
A priest of the Society of Jesus since 1970, Fr. Hamm is a member of the Catholic Biblical Association, the Society of Biblical Literature, the College Theology Society, and Pax Christi. His articles have appeared in many prominent publications, and from 1996 to 1999, he wrote the weekly "Word" column for America. His most recent book is Building Our House on Rock: The Sermon on the Mount as Jesus' Vision for Our Lives, as Told by Matthew and Luke, published by the Word Among Us Press (2011).