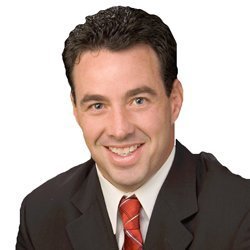 Greg McGraime, M.S. is one of America's leading personal finance educators. He delivers over 300 personal finance presentations annually for Fortune 500 companies like Google, Yahoo, HCA, and Intuit. Currently an individual wealth management advisor at TIAA-CREF in New York, McGraime previously worked as a Certified Financial Planner at PricewaterhouseCoopers, a vice president at JP Morgan Chase, and an investment consultant at Charles Schwab. With over 20 years of experience, McGraime is a dual-licensed investment advisor and broker with certifications as a Chartered Financial Consultant® and Certified Financial Planner™.
Praise for Greg McGraime
"Greg McGraime knows how to cut through the jargon and explain clearly what you need to do to make your money grow."
– Deborah Wilburn, author, For Richer, Not Poorer: The Newlyweds' Financial Survival Guide
"Greg McGraime is one of the top investing speakers in the country."
– Phil Black, President, Fitdeck Inc.
"People who want to really understand how to ensure financial security for their families listen when Greg McGraime speaks."
– Larry Winawer, President, Prepmasters Inc.
"Greg McGraime has an unusual knack for explaining complex ideas clearly.  He explains the how and why of finance and shows you what your really need to know.  McGraime is an outstanding financial coach."
– John Rooney, President, Residential Home Mortgage
"If I could pick one personal finance expert to help my employees, it would be Greg McGraime."
– Rob Miller, President, Stiff Oil Co.